One of the best ways to optimize your fleet's business operations, improve driver retention, and maximize profits is to implement an effective fleet safety program. No matter what size your fleet is or what type of vehicles are included, your driver's safety should likely be your primary concern. Ignoring this facet of your business exposes you to unnecessary risks that will lead to significant losses in the long term.

The biggest cost associated with ignoring a fleet safety program comes from an increase in driver accidents. According to the National Highway Traffic Safety Administration (NHTSA) the average cost for an accident that does not result in an injury is $16,000. Accidents that do result in an injury can cost around $70,000 and ones that result in a fatality can go up to $500,000 or more. When considering a driver has a 1 in 15 chance of getting into an accident over the course of a year, it is easy to see how a fleet driver safety program will benefit your business.
What Is In A Fleet Safety Program?
"Make sure that you have an organized system in place."
A successful fleet safety program incentivizes drivers while also setting expectations and standards that all drivers must follow. How does your fleet incentivize your drivers? Is it a hat, jacket, cash, paid-time off? Whatever it may be, make sure that you have an organized system in place and you're using tools that guarantee accurate and timely information gathering and recording. The last thing a driver wants is to be given an award and then have it taken away due to a "clerical error".
Because of its importance, a fleet safety program as a whole should be all encompassing and very organized. It should fit into your company's culture and not disrupt the normal flow of work for the most part. In general, your fleet safety program should set the standards for the activities your drivers will go about and the tools they will use in this process. Remember, drivers will do what you incentivize them to do, so be very deliberate with the criteria for safe driving and annual rewards.
Driver identification, screening, training, monitoring, and driver inspections are the most important elements to cover in a fleet safety program. At the end of the day, you need to set the standards for these areas of your fleet business so that you are getting the best fit drivers and maintaining the safest working environment for them.
Driver Identification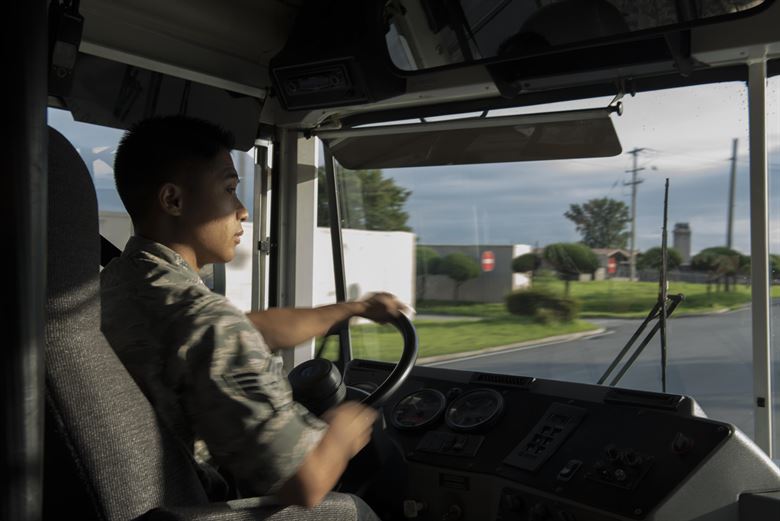 With multiple different data sources and no single source or truth, it can be easy to lose or misplace driver data, opening up the door to potential liability. The first thing you want to do while putting together your fleet safety program is identify a way to consistently track every driver that is already a part of your fleet. You should also figure out what type of system you can use to input all of the relevant driver information, including new hire information. Much of this is probably already part of your operations, but it may not be a part of one overall safety platform.
You should identify everyone that drives a company vehicle to and from work and during work hours. This is not just limited to employees and may include subcontractors and other part-time workers. Also make sure to look into your drivers' licenses and certifications and track everything along the way. Knowing who your drivers are allows you to more effectively keep track of what is going on in your fleet's business.
Driver Screening
After identifying your existing drivers in detail, you should now establish a method for screening new drivers that you bring into your fleet. An effective driver screening process allows fleet managers to hire the best talent and improve employee retention. Your screening should include many aspects, but here are some of the top things to include:
Employment, criminal history, and other background checks

Drug testing and physical examinations

Ongoing screening like random drug tests, post-accident drug tests, yearly physical exams, routine reviewing of motor vehicle records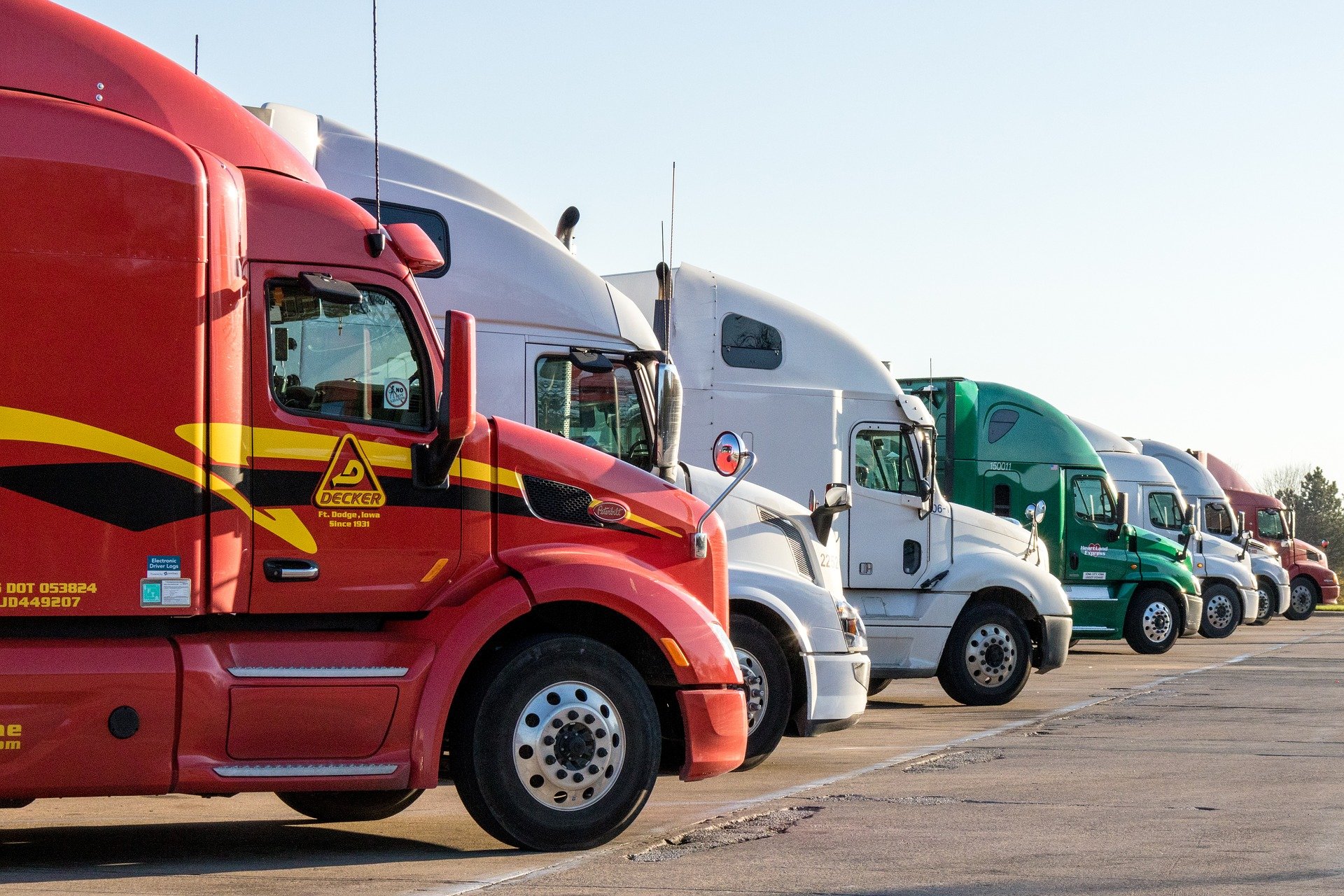 All of these facets of a driver screening process enable you to hire the best drivers for your fleet while also setting the standards for ongoing evaluation and safety tracking.
Driver Training
A properly trained driver is a driver that has a much lower risk of getting into an accident. The training process that you build as part of your fleet safety program should inform drivers not only on safe driving behaviors, but also on how to adhere to every driver regulation. The benefits that come from a well-trained fleet are unquestionable.
You should look at and plan for the three major types of training: Onboarding / probationary training, recurring training, and corrective action. Within your safety program you should have an agreed upon list of training that drivers should go through, including general company culture, safety, and work expectations. Some trainings are required to have on a repeated basis, and some trainings you will want to establish a cadence that you track to ensure your drivers are staying up to date. For instance, you might set a requirement to have each driver retake defensive driving or forklift training every year or three years. Lastly, you need to create an escalation process for standard procedures and trainings in response to certain incidents and negative behaviors. What training do you prescribe for a backing accident, or multiple telematic speeding events? Whatever your internal decisions are you should make sure your enforcement of that plan is standard throughout each of your drivers.
Monitoring Your Drivers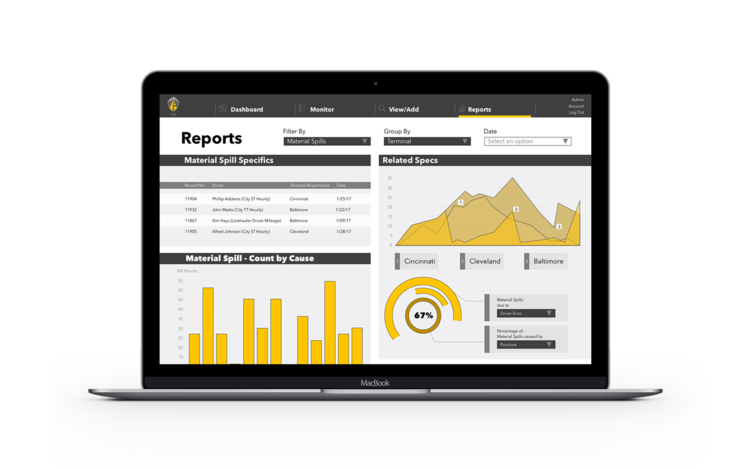 Monitoring the actions that your drivers take while on the job is key to establishing an effective fleet safety program. To do this, it is best to use a software platform with tools that help you track and analyze data in realtime. Idelic's Safety Suite is an example of this type of tool which also incorporates advanced machine learning algorithms to predict when drivers are at risk of getting into an accident.

Integrating all of your third party data sources is another critical component to monitoring your drivers as well. If you have all the data around your drivers, but can't see it together to make a good decision based off of it, the systems and the data they provide are relatively impotent. At the end of the day, monitoring your drivers is really about making informed decisions based on a complete view of the right information , and to do this you must use a digital platform.
Inspection Standards
Lastly, you want to set standards for daily and other routine inspections that your drivers must engage in. Regular inspections are important for ensuring your vehicles have no unexpected issues and that any necessary maintenance is taken care of quickly. These inspections should be easy to conduct and be able to be completed while away from the office. Luckily, most of the software solutions available for monitoring your drivers also have features built in for inspections. DVIR's are essential and DOT mandated, so emphasize them accordingly.
More Safety Equals More Profits
The safety of your fleet drivers should be something that you separate from your bottom line, but the truth of the matter is that by increasing the safety of your fleet, you will inevitably be maximizing your profits as well. This is largely due to accident avoidance which can help save hundreds of thousands of dollars for a business while also reducing the associated claims and hits to your insurance premiums. All in all, a fleet safety program is an obvious part of any successful fleet business.
Learn how Idelic can help: